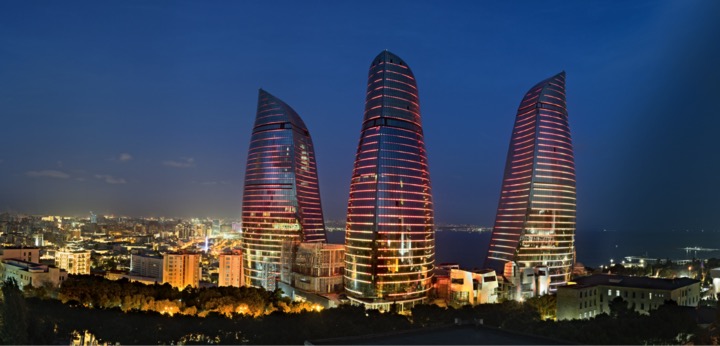 Hunting for high-class quality, budget, or best deal hotels in Russia? No one would like to compromise on comfortable stays for tourist activities. Quite often, one may run across hotel advertisements displaying bells and whistles. One needs to check out online for the authentic or standard hotels and a list of features up to preferences. Evaluate the hotel quality based on reviews, better facilities, and cost comparison before booking any hotel.
Here is a list of top hotels that serves the purpose irrespective of expectations.
Belmond Grand Hotel Europe
It is a luxurious hotel in St Petersburg with best deals offering elegant rooms, historic charm with contemporary amenities, and the best gourmet restaurant. Historic, entertainment, and themed park tours may be facilitated from here.
Moscow Marriott Grand Hotel
It is located in the center of Moscow. It is a cheaper hotel yet classy with its exquisite features and quality of service. A swathe of facilities like Wi-Fi, climate control, a fitness gym, a pool, a sauna, and delicious restaurants are provided. Besides, the best city views may be captured from this hotel.
Rocco Forte Hotel Astoria
It is near Isaac's Cathedral in St. Petersburg and easy to reach from the attractions. It showcases elegance and glory of the city. It offers a perfect mix of historic and modern design. It features a spa, a caviar bar, a gym, and a restaurant. It helps to arrange fun events such as Russian equipage racing, fighter fights, and workshops.
Hotel Indigo
Located in St. Petersburg, it is the center to head to Hermitage Museum, Tauride Palace, and other tourist places. This is a frugal but branded hotel featured with crafted rooms, cozy furniture, and modern decors. An indoor heated pool, a gym, a lounge bar, and a library are present in this hotel. It is well appropriate for leisure and sports activities.
Hyatt Regency Ekaterinburg
It is an upscale deluxe hotel in Yekaterinburg, Oblast, with condos and spaces. It equally satisfies the expectations of both business people and travelers. The hotel is equipped with comfy rooms, a spa & fitness center, bars, and cuisines. It is near Opera and Ballet House, City Hall, Cathedral-on-the-Blood, and Koltsovo International Airport. The hotel features nouveau celebrations and events.
Hilton Hotel Moscow
It is the first Hilton open in Moscow, Russia, with impressive, opulent interior decors and best customer service. The decors equally match the chic of the iconic skyscrapers, Seven Sisters. The facility is constructed with modern smart look with an indoor pool, a gym, a dining hall, and a bar.
Mercure Moscow Baumanskaya
It is a 4-star restaurant in Moscow offering a much relaxed stay and peaceful ambience. It is located near Red Square and the city metro. This hotel is ideal for business and tourist activities. It is equipped with WiFi, coffee bars, and conference halls.
You may add these hotels to your wish list if you are heading to those destinations. Land on your dream hotel and enjoy your activities!