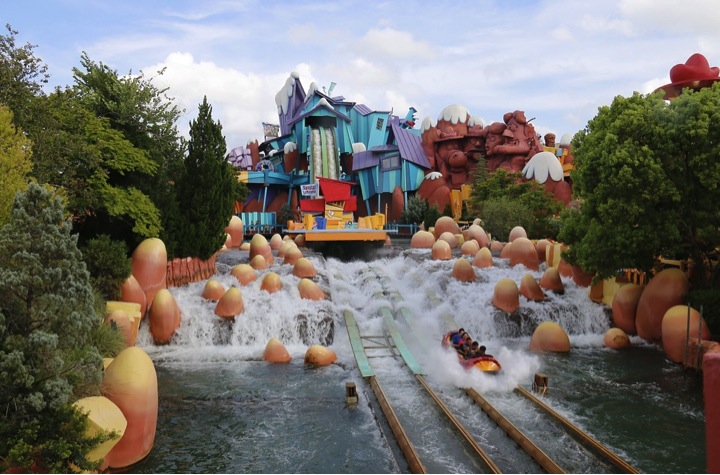 Amusement parks are places where various attractions like rides, games, and other entertainment events are featured. A theme park has structures based on a particular theme or with multiple themes. Amusement parks are built for long lasting purposes, so as to cater for the entertainment of all age groups.
The UK has a treasure of adventure places and experiment spots, especially for kids, ranging from carousels, internal kid play rooms, and experimentation centers to adventure trails.
Paultons Park, Hamshire
It is best suited for under-tens and preschoolers and has 70 odd variety rides and other attractions. There are roller coasters, Cobra, Magma, and Jurassic-themed rides. This park is rated best for its quality of rides and maintenance among other theme parks in the UK.
Blackpool Pleasure Beach, Lancashire
It has a variety of rides including white-knuckle roller coasters, wonderful shows, Blackpool Tower, and dungeons. Blackpool Tower has tower ball room and tower circus. Swim and frolic with the sharks at SEA LIFE or take a whip jump in the air at the trampoline parks. As it is operated 24 hours, fun never ends and sun never sets here.
Alton Towers, Stanford
Being most popular among Brits, it has four hotels, a water park, and six rollercoaster rides. CBeebies Land has a variety of thrill rides and family rides to keep your kids and the whole family entertained for an entire day.
Brighton Palace Pier, East Sussex
Since its inception in 1899, it has been a gem for tourists till now. It is equipped with many kid-friendly rides ranging from traditional fairground to contemporary hi-speed rides. Some include turbo coasters, trampolines, Fantasia, and Dragon Fly. Kids can tenderly have sloppy, bumpy, whirly, and jumpy rides.
Drayton Manor Park, Staffordshire
Stretching out 280 acres, it is a zoological theme park with many spaces such as Thomas Land, Bertie Bus, the Bryans Museum, Dino Trail, Crazy Golf, and Vertigo. It is so famous that around one million people per year come here. Explore Thomas Land and Bertie Bus to make kids enjoy light rides. Quirky penny slot machines, artifacts, and play items are on display in the Museum. Take a challenging high rope adventure tour in Vertigo.
Adventure Island, Essex
Situated in Southend, Essex, it has a multitude of rides from roller coasters, swingers, twisters, water adventure, and boats to karts, bump cars, and amusement arcades. As the park has about 50 kinds of rides, children wish to dally a lot for the whole day.
The Milky Way Adventure Park, Devon
It features indoor dodgems, adventure rides, and a soft game play zone. It boasts an 11,000 sq ft space with both indoor and outdoor activities and is a good place for both kids and elders alike.
Sundown Adventure Land, Nottinghamshire
Since 50 years, it has been a toddler's paradise with many rides like New Ostrich Safari, Rocky Mountain, and River Barrel. As parents may just dawdle around with their little ones in grand parks, this is best suitable for those below 10 years.
Clifton Park, South Yorkshire
You can worth explore water rides, museum, a mini golf area, and beautiful gardens to enjoy a pleasant day with your kids. With the roller coasters, bump cars, bouncy slides, and arcade games here, you can have the perfect day out with your kids.